NETC Newsletter
New York, NY October 31, 2006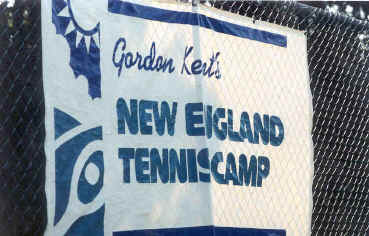 NETC Update
The Holiday season is fast approaching and we are beginning to prepare for next summer. This edition of the NETC Newsletter includes over 600 photos from NETC 2006 together with all the Team and Tournament results. We hope you enjoy it!
The 2007 NETC Brochure will be mailed in early January. Don't forget about the Early Registration Discount available to attendees from 2005 and 2006 only! Save $225 per session on your 2007 tuition by registering before November 15, 2006.
See you in 2007!
Gordon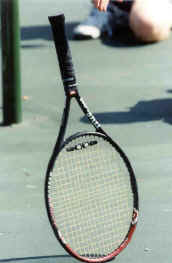 NETC email Address
You can email us at:
netennis@aol.com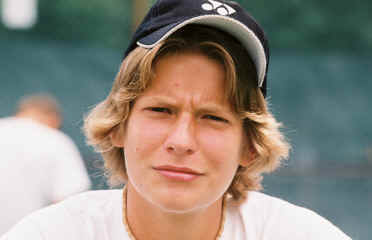 NETC Sponsors USA Tennis New England Junior Summer Championships


New England Tennis Camp is again the Official Sponsor of the USA Tennis New England Junior Summer Championships. Click on the link below to find out more about USA Tennis New England and their tournament circuit.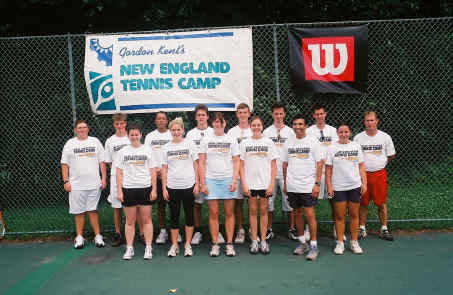 Staff News


Luis Checa and Jason Speirs are spending their winter working with Gordon Kent at the Roosevelt Island Racquet Club in New York City. Luis is the Administrative Director of the Junior Program along with being a senior member of the RIRC professional staff. Jason is The Adult Program Director busy teaching in the Junior and Adult Programs along with giving private lessons. Dave Span lives in Westchester County and is an accomplished musician. Sam Turner who was the Office Manager at NETC last summer is a senior at Plymouth State University in New Hampshire and is Captain of the Women's Ice Hockey Team. Many of the counselors from 2006 spent considerable time touring the United States before returning to their homes abroad. Those travelers included Emily Davies, Charlotte Ellery, Nicola England, Kirsty Godwin, Matt Andre, Alastair Kitson, Adam Figg, Nick Pederson, Jana Novotna, Jana Kyzlinkova, Sally Richards, and Alex Vagin. Nick plans to run in the New York City Marathon on November 4. Good Luck Nick!! Long time NETC counselor and camper Michael Brooks is a freshman at Goucher College near Baltimore. Gordon Bartholomew has returned to his home in North Carolina.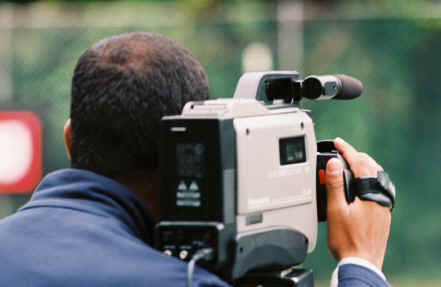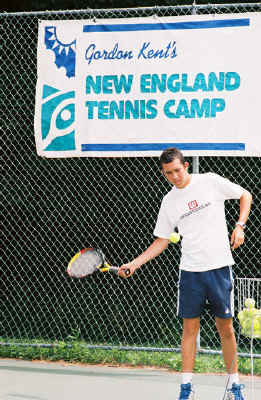 NETC 2006 Results
First Session
Team Winners –

Czech Chuckers
Team Runners-up – Swedish Fish
Team Best Players
1. Elliot Fanshel
2. Chad Levy
3. Andrew Catania
4. Joseph Taaffe
5. Nicole Maban
6. Ian Robbins
7. Sarah Morris
8. Corinne Segal
9. Randi Kempton, Catherine Hopkins
10. Daniel Parino-Ramaharan
Most Improved Players
Randi Kempton, Karen Reznick, Megan MacLennan, Ryan Parino-Ramaharan
Sportsmanship Awards
Sasha Resnikova, Olivia Lacy-Thompson, Ronnie Li, Anthony Assal
A Singles Winner
Elliot Fanshel
A Singles Runner-up
Chad Levy
A Singles Semi-finalists
Cobi Span, Anthony Assal
A Singles Consolation Winner
Brad Anglum
A Singles Consolation Runner-up
Gabriel Charbit
A Doubles Winners
Kevin Kent & Elliot Fanshel
A Doubles Runners-up
Chad Levy & Cobi Span
A Doubles Semi-finalists
Malo Duchet-Suchaux & Will Adamowicz, Matt Andre & Anthony Assal
B Singles Winner
Joseph Taaffe
B Singles Runner-up
Jackie Finn
B Singles Semi-finalists
Jon Blank, Max Segall
B Singles Consolation Winner
Michael Bual
B Singles Consolation Runner-up
Lindsay Kent
B Doubles Winners
Chris Tofalli & Joseph Taaffe
B Doubles Runners-up
Lindsay Kent & Sarah Kugler
B Doubles Semi-finalists
Mike Bula & John Baek, Nicole Maban & Gabriel Charbit
C Singles Winner
Danielle Marlow
C Singles Runner-up
Dannah Axelrod
C Singles Semi-finalists
Alfonso Wyss, Sasha Reznikova
C Singles Consolation Winner
Jun Lee
C Singles Consolation Runner-up
Sophie Weiss
C Doubles Winners
Olivia Lacy-Thompson & Catherine Holbert
C Doubles Runners-up
Sasha Reznikova & Brianna Brown
C Doubles Semi-finalists
Dannah & Chelsey Axelrod, Alfonso Wyss & Jun Lee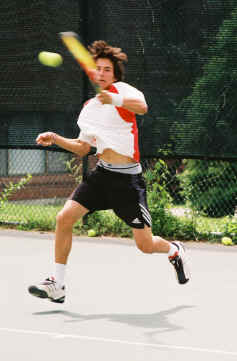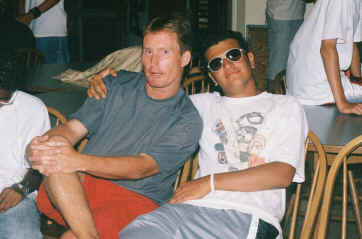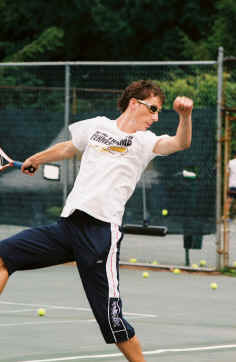 Click here to see more First Session photos
Second Session
Team Winners – Filipino Flip Flops
Team Runners-up – Buldozaire
Team Best Players
1. Chad Levy
2. Ben Conant
3. Jordan Levy
4. John Pfisterer
5. Paige Deiner
6. Amanda Teplen
7. Helene Deiner
8. Ben Schleider
9. Jake Ochroch
10. Talia Bromberg
11. Haley Sulcer
12. Cassie DeCesare
Most Improved Players
David Wortham, Brad Goldman, Josh Howat, Cassie DeCesare
Sportsmanship Awards
Sara Alexander, Jon Horn, Melanie Horn, Helene Deiner
A Singles Winner
Chad Levy
A Singles Runner-up
Anthony Stefanski
A Singles Semi-finalists
Jon Horn, Nick Almeida
A Singles Consolation Winner
Jordan Levy
A Singles Consolation Runner-up
Amos Baptiste
A Doubles Winners

A Doubles Runners-up

A Doubles Semi-finalists

B Singles Winner
Brad Goldman
B Singles Runner-up
Lindsay Kent
B Singles Semi-finalists
Paige Deiner, Michael Bula
B Singles Consolation Winner
Helene Deiner
B Singles Consolation Runner-up
Takanori Higuchi
B Doubles Winners
Ben Conant & SarahMorris
B Doubles Runners-up
Helene Deiner & Anton Kirschner
B Doubles Semi-finalists
Ben Schleider & Matt LaPerche, Brad Goldman & Jake Ohlbaum
C Singles Winner
Max Brenner
C Singles Runner-up
Allison Dorf
C Singles Semi-finalists
Harris Mizrahi, Olivia Lacy-Thompson
C Singles Consolation Winner
Haley Sulcer
C Singles Consolation Runner-up
Kara Byron
C Doubles Winners
Trevor Lindner & Alex Vagin
C Doubles Runners-up
Talia Bromberg & Harris Mizrahi
C Doubles Semi-finalists
Jake Ochroch & Alex Sassoon, Sara Alexander & Morgan Murray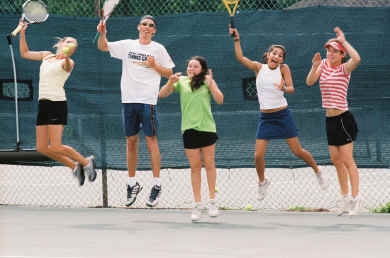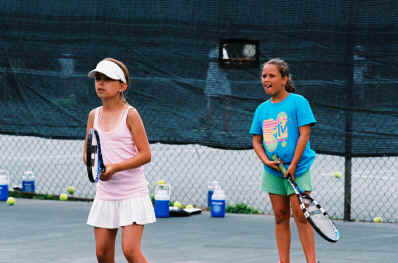 Click here to see more Second Session photos

Third Session
Team Winners – Vajckos
Team Runners-up – Matzabrei
Team Best Players
1. Kevin Kent, Jon Horn
2. David Estrin
3. Jake Ohlbaum
4. Helene Deiner
5. Zack Miller
6. Courtney Sokol
7. Audrey Ellen
8. Chelsea Ringen
9. Haley Sulcer
Most Improved Players
Jordan Levy, Emily Holwill, Daniel Eldar, Ben Conant
Sportsmanship Awards
Josh Shutkind, Paige Deiner, Taichi Kubo, Helene Deiner
A Singles Winner
Ben Conant
A Singles Runner-up
Jordan Levy
A Singles Semi-finalists
Kevin Kent, Cobi Span
A Singles Consolation Winner
John Pfisterer
A Singles Consolation Runner-up
Drew Klein
A Doubles Winners
Kevin Kent & Sam Alperin
A Doubles Runners-up
Jon Horn & Jordan Levy
A Doubles Semi-finalists
Alex Davis & Zack Yablon, David Estrin & Cobi Span
B Singles Winner
Grace Pfisterer
B Singles Runner-up
Carl Bentata
B Singles Semi-finalists
Helene Deiner, Taichi Kubo
B Singles Consolation Winner
Courtney Sokol
B Singles Consolation Runner-up
Harris Mizrahi
B Doubles Winners
Paige Deiner & Carl Bentata
B Doubles Runners-up
Naoko Okada & Kirsty Godwin
B Doubles Semi-finalists
Jackie Finn & Randi Kempton, Jake Ochroch & Jake Ohlbaum
C Singles Winner
Audrey Ellen
C Singles Runner-up
Alex Smith
C Singles Semi-finalists
Jon Walton, Emily Old
C Singles Consolation Winner
Randi Kempton
C Singles Consolation Runner-up
Daniel Eldar
C Doubles Winners
John Walton & Lucas Carmel
C Doubles Runners-up
Alex Smith & Ari Vallet
C Doubles Semi-finalists
Audrey Ellen & Emily Old, Sasha Barrett & Carina Bentata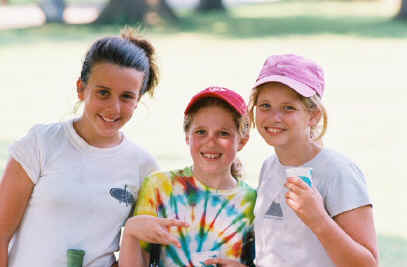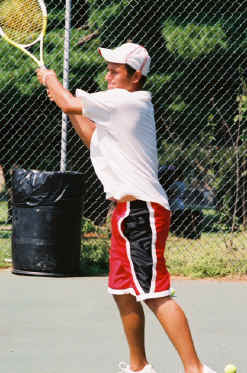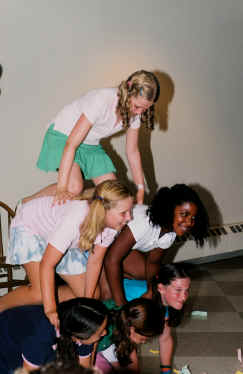 Click here to see more Third Session photos
Fourth Session
Team Winners – Kokina
Team Runners-up – Sweethearts
Team Best Players
1. Zack Yablon
2. Akeem McDowell
3. Naoko Okada
4. Ben Koehler
5. Caroline Stamm
6. Tyler Sullivan
7. Ryan Parino-Ramaharan
8. Daniel Parino-Ramaharan
Most Improved Players
Brianna Brown, Jeremy Kinnear, Winson Teng, Sasha Barrett
Sportsmanship Awards
Doug Robbins, Chelsea Mohr, Hikari Miyazawa, Evan Austin
A Singles Winner
William Clarke
A Singles Runner-up
Doug Robbins
A Singles Semi-finalists
Zack Yablon, Josh Yablon
A Singles Consolation Winner
Akeem McDowell
A Singles Consolation Runner-up
Naoko Okada
A Doubles Winners
Josh Yablon & Zack Yablon
A Doubles Runners-up
Kyle Hine & Akeem McDowell
A Doubles Semi-finalists
Katherine Stewart & Jana Kyzlinkova, Yuta Okazaki & Brian Rau
A Doubles Consolation Winners
Alastair Kitson & Matt Andre
B Singles Winner
Alex Cifone
B Singles Runner-up
Josh Harjula
B Singles Semi-finalists
Julian Melendez, Caroline Stamm
B Singles Consolation Winner
William Markowitz
B Singles Consolation Runner-up
Enrique Martinez
B Doubles Winners
Naoko Okada & Hikari Miyazawa
B Doubles Runners-up
Caroline Stamm & Enrique Martinez
B Doubles Semi-finalists
Lindsay Kent & Alex Cifone, William Markowitz & Evan Austin
C Singles Winner
Chelsea Mohr
C Singles Runner-up
Ryan Parino-Ramaharan
C Singles Semi-finalists
Sasha Barrett, Jeremy Kinnear
C Singles Consolation Winner
Marissa Frankel
C Singles Consolation Runner-up
Daniel Parino-Ramaharan
C Doubles Winners
Jeremy Kinnear & Ryan Parino-Ramaharan
C Doubles Runners-up
Andrew Davis & Marissa Frankel
C Doubles Semi-finalists
Daniel Parino-Ramaharan & Chelsea Mohr, Brianna Jenkins & Nicola England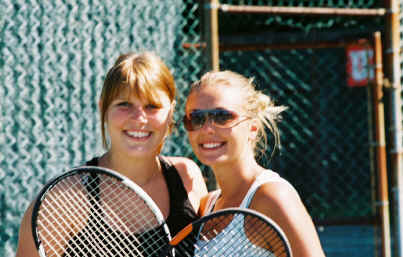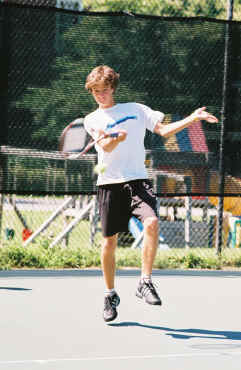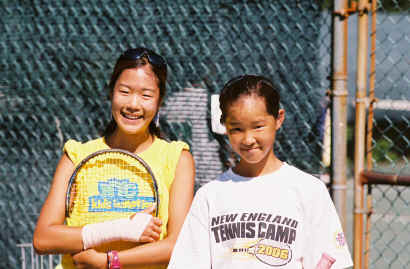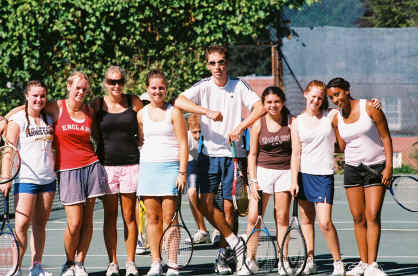 Click here to see more Fourth Session photos

Hope you enjoyed the Newsletter! See you next summer!