NETC Newsletter
New York, NY November 19, 2009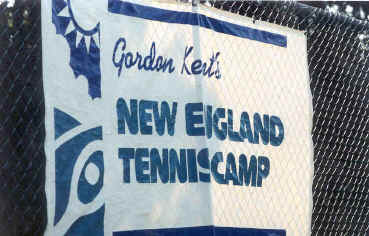 NETC Update
The time has flown by since camp ended in August. We're busy getting ready for NETC '10 - hiring staff, mailing brochures, etc. Keep in mind that the Early Registration Discount for 2008 & 2009 Returning Campers expires on December 31. Take advantage of this opportunity to save $200 per session on your 2010 tuition. For the summer of 2010 we are offering four sessions - June 27 - July 9, July 11 - 23, July 25 - August 6, and August 8 - 20. I look forward to seeing everyone next summer! I hope you enjoy all the photos!
Gordon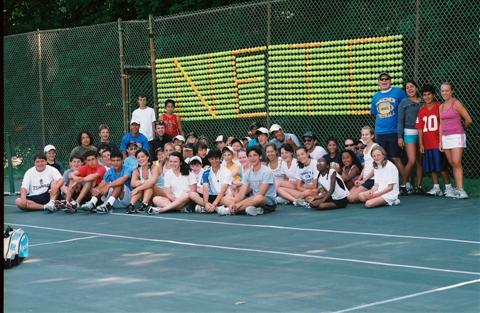 NETC Is on Facebook!
Click here to view the NETC Facebook page!

NETC email Address
You can email us at:
netennis@aol.com



NETC Sponsors USTA New England Junior Section Championships
New England Tennis Camp is again the Official Sponsor of the USTA New England Junior Section Championships. Click on the link below to find out more about USA Tennis New England and their tournament circuit.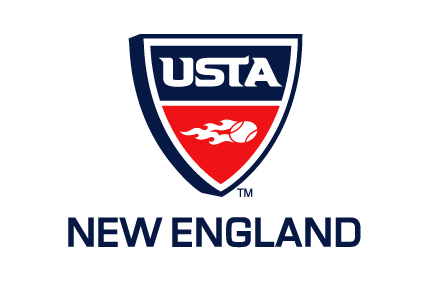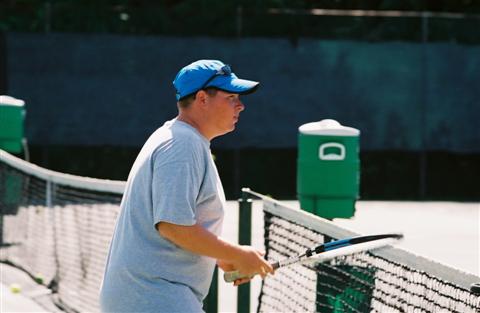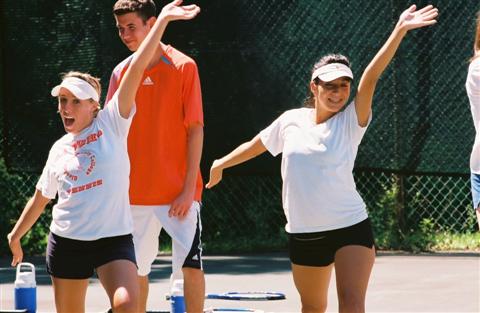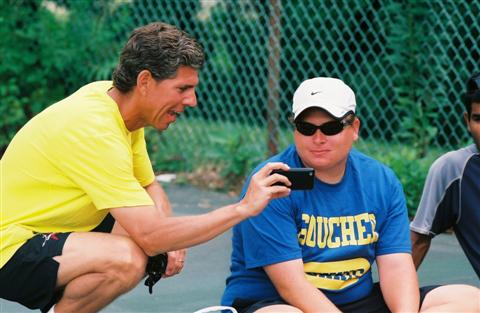 Staff News


Kevin Kent is a sophomore at Hobart College in Geneva, NY where he is a member of the varsity tennis and squash teams. Kevin had shoulder surgery in July to repair a torn labrum. He missed the fall tennis season, but has started playing again and will be returning to competitive squash and tennis soon. Jonathan Buchman is now a professional at Four Seasons Racquet Club in Wilton, CT and has recently been named Boy's Varsity Tennis Coach at Ridgefield High School in Ridgefield, CT. Sam Alperin is a sophomore at Cornell University in Ithaca, NY. Stop by to say hello if you are in the area! Sam loves visitors... Michael Brooks is a senior at Goucher College in Maryland where he is a member of the varsity tennis team. Brooksie first came to NETC as a camper in 1999 and has only missed being at camp one summer since! Our UK counselors are back at home - Jennifer Barcroft and Vicki O'Neill. Julien Girard attends university in France and coaches tennis in his spare time. Taylor Reed worked at NETC in 2007, 2008 and 2009 and is home in Colorado for the winter. Chris Tolson coaches the Glendale Community College Men's and Women's Tennis teams in Arizona. He also has a company which provides tennis instruction in the Phoenix area. Andy Green and Julio Herrera are serving as Assistant Coaches for the GCC team and are teaching other classes for Chris in addition. Julie Kerr and Elida Carranza are members of Women's Tennis Team at GCC. Cady Andelin is back at Utah State University where she is playing varsity tennis. Melanie Horn is in her first year at Vassar College in nearby Poughkeepsie and competed on the Women's Varsity Tennis Team this fall. NETC nurse Sue McMillen is the nurse at Pawling High School during the school year.

New Dining Hall at Trinity-Pawling
We all watched the progress on the construction of the new dining hall at Trinity-Pawling School last summer. At the end of the summer of 2008, we used the Wrestling Room as a temporary dining hall as demolition was started on the old dining hall. Last summer we had our meals in the newly constructed maintenance facility. The new dining hall opened this fall with the start of school at Trinity-Pawling. Next summer NETC will have use of the brand new Scully Hall dining facility for our meals. Click here to take a video tour of Scully Hall.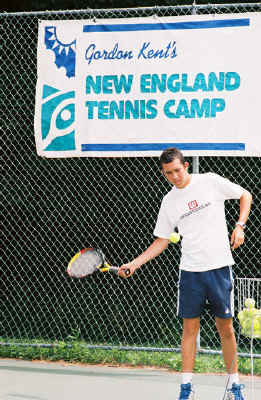 NETC 2009 Results
First Session
Team Winners – Reigning Deers
Team Runners-up – Big Bad Bucks
Team Best Players
1. Chad Levy
2. Lindsay Kent
3. Geoff Cote
4. Douglas Riegel
5. Drew Tomback
6. Daniel Fiterman
Most Improved Players
Jake Goldberg, Tyler Wincig, Frank Estrada, Olivia Manocherian
Sportsmanship Awards
Lauren Kaiser, Samantha Hott, Coli Downey, Ian Buckley
A Singles Winner
Chad Levy
A Singles Runner-up
Chris Jimenez
A Singles Semi-finalists
Rodion Kaplounov, Lucas Raoult
A Singles Consolation Winner
Lindsay Kent
A Singles Consolation Runner-up
Coli Downey
A Doubles Winners
Chris Jimenez & Chad Levy
A Doubles Runners-up
Vincent Bello & Lucas Raoult
A Doubles Third Place
Rodion Kaplounov & Cady
B Singles Winner
Brett Goldberg
B Singles Runner-up
Hannah Oliphant
B Singles Semi-finalists
Liza Levison, Geoff Cote
B Singles Consolation Winner
Armaan Nathani
B Singles Consolation Runner-up
Lauren Kaiser
B Doubles Winners
Mackenzie Phelps & Hannah Oliphant
B Doubles Runners-up
Geoff Cote & Ian Buckley
B Doubles Semi-finalists
Brett Goldberg & Douglas Riegel, Lauren Kaiser & Liza Levison
C Singles Winner
Nick Knebel
C Singles Runner-up
Lizzie Gellman
C Singles Semi-finalists
Olivia Manocherian, Daniel Fiterman
C Doubles Winners
Samantha Hott & Lizzie Gellman
C Doubles Runners-up
Frank Estrada & Sam
C Doubles Third Place
Daniel Fiterman & Olivia Manocherian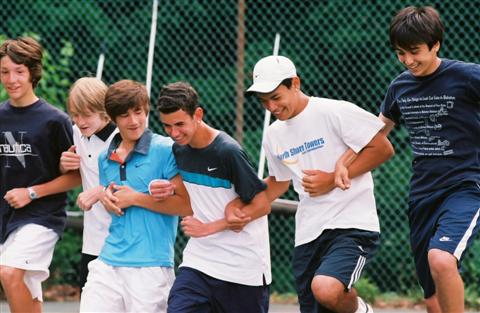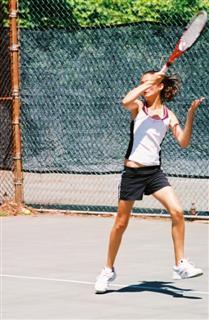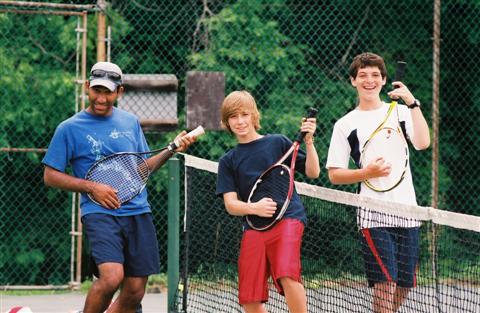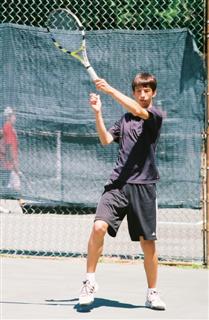 Click here to see more First Session photos
Second Session
Team Winners – Weekend Warriors
Team Runners-up – Magic
Team Best Players
1. Rodion Kaplounov, Grant Germano
2. Lindsay Kent
3. Jake Ochroch, Zach Brookman
4. Tyler Wincig
5. Owen Smith
6. Cara Marsicano
7. Annie Criqui
8. Georgia Morley
Most Improved Players
Dimitri Georges, Georgia Morley, Annie Criqui, Chris Durrang
Sportsmanship Awards
Jennie Lee, Olivia Davis, Tyler Wincig, Owen Smith
A Singles Winner
Chris Jimenez
A Singles Runner-up
Vincent Bello
A Singles Semi-finalists
Rodion Kaplounov, Grant Germano
A Singles Consolation Winner
Cesar Andrade
A Singles Consolation Runner-up
Chris Durrang
A Doubles Winners
Vincent Bello & Rodion Kaplounov
A Doubles Runners-up
Courtney Sokol & Jake Ohlbaum
A Doubles Semi-finalists
Chris Jimenez & Lindsay Kent
B Singles Winner
Charlie Knoff
B Singles Runner-up
Tyler Wincig
B Singles Semi-finalists
Jennie Lee, Jake Ochroch
B Singles Consolation Winner
Morgane de Saint Perrier
B Singles Consolation Runner-up
Kara Somerstein
B Doubles Winners
Charlie Knoff & Kara Somerstein
B Doubles Runners-up
Tyler Wincig & Nick Benoliel
B Doubles Semi-finalists
Cara Marsicano & Zach Brookman, Harrison Spelman & Sam
C Singles Winner
Annie Criqui
C Singles Runner-up
Melissa Marcus
C Singles Semi-finalist
Dimitri Georges
C Singles Consolation Winner
Stella Marren
C Singles Consolation Runner-up
Octavia Spelman
C Doubles Winners
Melissa Marcus & Annie Criqui
C Doubles Runners-up
Logan Sigua & Jack Green
C Doubles Third Place
Stella Marren & Georgia Morley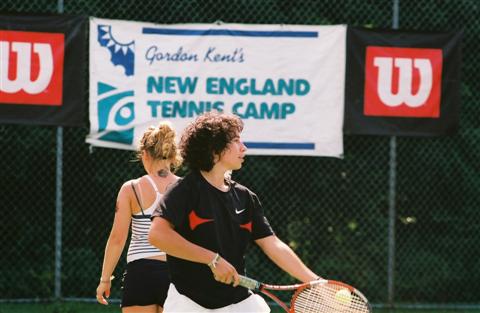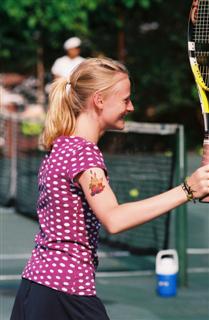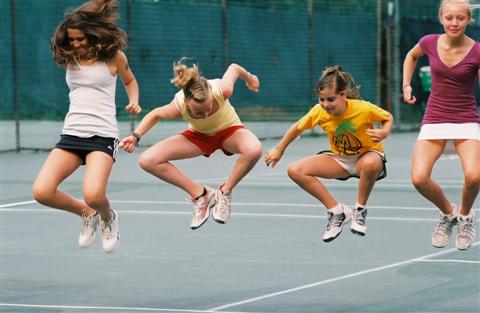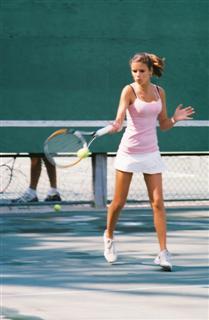 Click here to see more Second Session photos

Third Session
Team Winners – Hole Punchers
Team Runners-up – Xerox's
Team Best Players
1. Chad Levy
2. Sean Gorwara
3. Lisa Razoumova, Nick Benoliel
4. Emanuel Mordechaev
5. Nicole Byron
6. Dean Chenensky
7. Jessica Schwarz
8. Thomas Elfving
Most Improved Players
JP Pastor, Andrew Starovoitov, Kaya Alagappan, Nicole Byron
Sportsmanship Awards
Sophie Zaken, Dylan Reed, Angelica Rodriguez, Sean Gorwara
A Singles Winner
Chris Jimenez
A Singles Runner-up
Chad Levy
A Singles Semi-finalists
Lindsay Kent, Rodion Kaplounov
A Singles Consolation Winner
Sophie Zaken
A Singles Consolation Runner-up
Charles Knoff
A Doubles Winners
Rodion Kaplounov & Vicki
A Doubles Runners-up
Jake Ohlbaum & Lindsay Kent
A Doubles Semi-finalists
Courtney Sokol & Chad Levy, Danielle Toro & Sean Gorwara
A Doubles Consolation Winners
Dylan & Taylor Reed
B Singles Winner
Alex Green
B Singles Runner-up
Emanuel Mordechaev
B Singles Semi-finalists
Nicole Byron, Kaya Alagappan
B Singles Consolation Winner
Sophie Geoghan
B Singles Consolation Runner-up
Anna Lowenthal
B Doubles Winners
Jake Ochroch & Nick Benoliel
B Doubles Runners-up
Danielle Serphos & Libby Brown
B Doubles Semi-finalists
Ariel Eisenberg & Anna Lowenthal, Nicole Byron & Sophie Geoghan
B Doubles Consolation Winners
Alex Green & Geoffrey Jimenez
C Singles Winner
Jasmine Kieler
C Singles Runner-up
JP Pastor
C Singles Semi-finalists
Jessica Schwarz, Brita Mackey
C Singles Consolation Winner
Chris Thomas
C Singles Consolation Runner-up
Peter Lebedev
C Doubles Winners
Andrew Starovoitov & Julio
C Doubles Runners-up
JP Pastor & Edwin Richter
C Doubles Third Place
Dean Chenensky & Holden Traenkle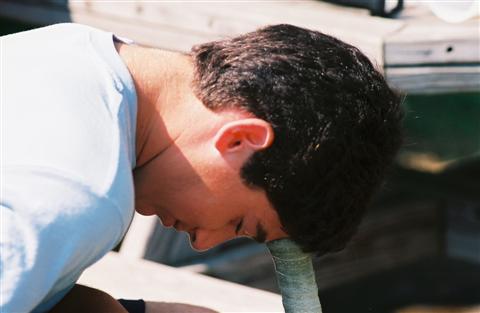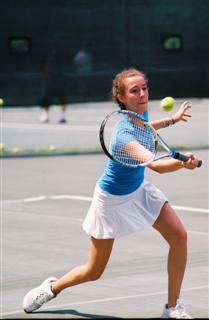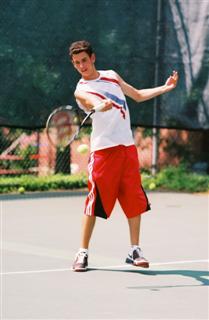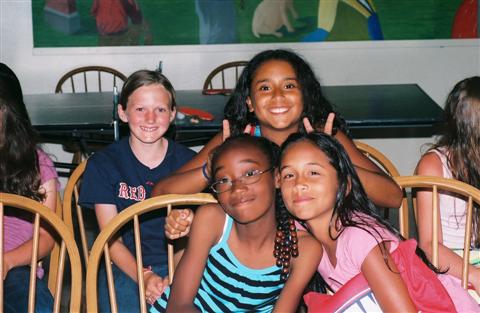 Click here to see more Third Session photos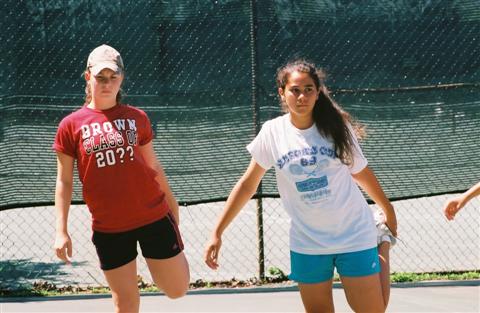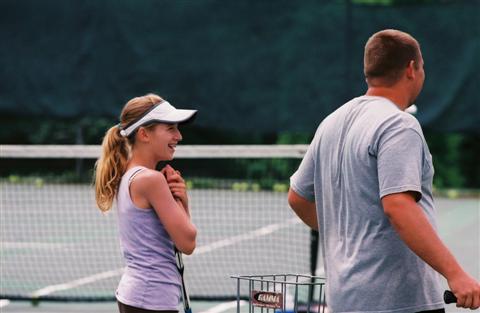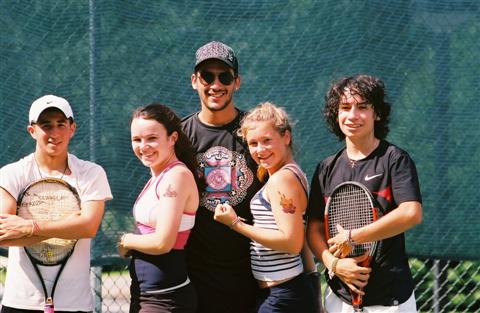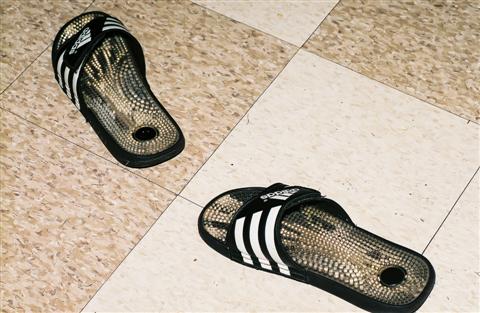 Hope you enjoyed the Newsletter! See you next summer!